Last Offer...
>>To skip this offer, please scroll below to continue<<
Get 50 Proven Video Lessons
To Master Web Traffic Generations...
I'll reveal all my top traffic secrets to you, right on this page.
After several years of using my selected traffic methods to fuel insane profits, and grow my email subscribers exponentially, I have identified four key TRAFFIC truths, which anyone who wants to generate life-changing volumes of traffic cannot AFFORD to ignore.
Traffic Truth #1 - No Traffic, NO Business
If you want to double, treble or quadruple your subscribers and make money, you need traffic. And if you want to make a lot of money, you need a lot of traffic.
It doesn't matter if you're trying to get a lot of people to see your offer
It doesn't matter if you're trying to recruit affiliates to promote your WSO
It doesn't matter if you're flipping sites… or promoting offline websites, the point is,
If You Can't Get A Whole Lot Of EYEBALLS In Front Of Your Offers

You'll still end up broke at the end of the day…
Traffic Truth #2 - Most Traffic SUCKS!
You need really targeted, responsive traffic.

That's right. Not just any old traffic will do. You could send 5,000 visitors to your site, but if they're not the right prospects, you won't make a sale.

The secret is getting targeted prospects to view your offers

If you're able to succeed with this, you'll end up making way more than the amount you invested in driving traffic.
Traffic Truth #3 - One is Not Enough
One is not enough. The fact is, you need multiple free traffic channels to make more money

Tell me, when was the last time you witnessed a product launch?

You likely saw info about the product on Warrior forum, Google, Facebook, Hubpages or through Google alerts. You probably got emails from multiple people about it. You may have seen reviews or blog posts, read tweets or even heard about it on a podcast or video.

Point is, when a marketer uses all these free traffic channels, then it means their launch is dropping big figures into the bank. The more you want to make, the more free traffic channels you can use.
Traffic Truth #4 - Failure is a Choice
You see, whenever I see anyone failing in IM, I believe it's one of these three things:

Failure reason #1: they drop the ball, and end up putting the wrong audience in front of their offers

Failure reason #2: they think they know it all. They believe there's nothing more to learn and that nobody can teach them anything new. Worst of all, they don't even have successful mentors so they don't know what they don't know!

Failure reason #3: they consume too much information. Listen; if you really want to get good at driving targeted traffic to your offers, then you need to stop buying every traffic generation book out there. Get to work. Invest in a single, comprehensive traffic course from a proven expert and use it. You'll learn on the job, and get paid while you're doing it!
Seriously, these four traffic truths are proven facts. If you're tired of flailing around trying one paid traffic method after the other, and failing over and over, then I'd like you to become a part of something exclusive I'm putting together..

I call it the:
It's a complete traffic blueprint.

Whether you're an experienced IM expert, or a complete beginner you need to get Master Web Traffic…

It doesn't matter which niche market you're in, because this course will take you by the hand and have you generating an increase in traffic to your offers, whatever niche you're targeting, in no time flat.
How to make use social media sites like Tumblr, Reddit, Delicious, Stumbleupon, and Hubpages to quickly and easily dominate your market. (Social marketing expert Brian Clark uses this secret to attract tens of thousands of readers to his blog each day. People are usually floored when they see how simple this is.)
The number 1 mistake most people make when trying to drive traffic, and why it's really killing their sales…
Little known ways to use press releases to drive targeted, long-term visitors
My best way to get traffic whenever I want, and how you can put it to work too…
How to get industry leaders to share your content through guest blogging
How to create a free flow of traffic as a GUEST BLOGGER, write attention grabbing guest blog that builds anticipation and get boatloads of visitors to visit your site or product offers…
Why you're currently failing at Facebook advertising…
How to advertise on Facebook for pennies on the dollar (one way you may know is to change your ad image. But there are several other factors we're going to cover, that even most IM experts don't know).
How to use press releases to become an ''household name'' in your field
How to craft profitable solo ad emails to make your offers pull more money and response, and pay for themselves right away
How to use video marketing to dramatically increase the response of your offers (this ancient persuasion method works even better today)!
How to quickly and easily convert new prospects into paying customers using Skype groups.
How to use 3 most effective advertising platforms to close any sale. And how to set up the right ads for maximum profits
My simple system for getting free traffic through Linkedin and social directories…
Crazy simple, effective traffic methods to drive endless traffic to your page or offers no matter what niche you're in
And, so much more..
Online business owners who are struggling to make money online and understand that their online success depends on driving loads of targeted traffic.
Local Business owners who are looking for an economical way to drive lots of traffic all for FREE
Those who are teachable and ready to take action almost immediately!
If you find it hard to get motivated, and take action.
If you're the kind of person who tends to buy into the hype of overnight success and are not willing to put in the extra effort and time into building a profitable business
If you're someone who likes to whine and complain, and who doesn't see the value in a real mentor's knowledge and experience
50 Video Lessons To Teach You How To
Master Web Traffic Generation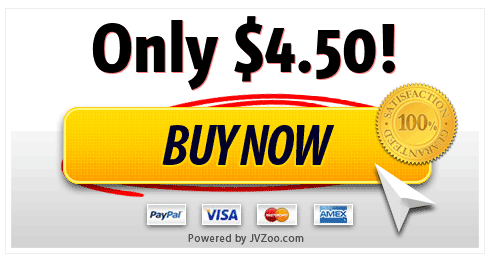 Take 30 days to try it out. Put my methods to the test. If you don't absolutely LOVE this course, then I'll refund every penny of your money, cheerfully and without argument.
If so, go ahead… click that button below and get instant access to all 50 video lessons.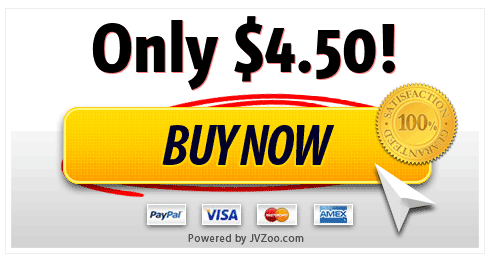 Skip This Page, and You May Never See This Special One Time Offer Again...